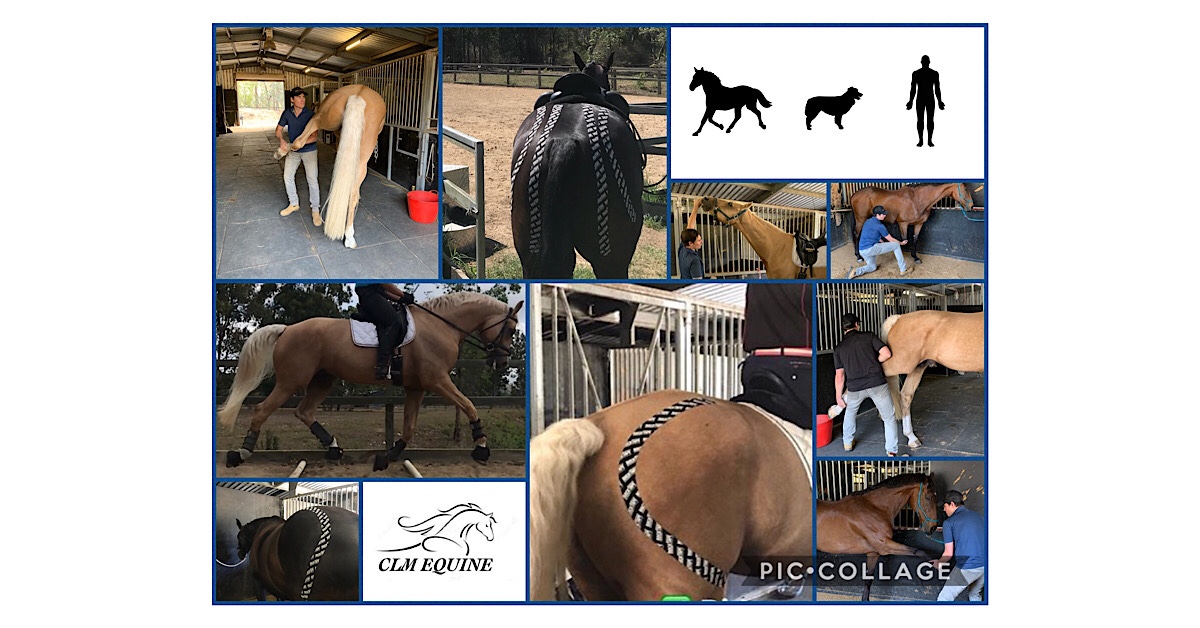 Clinic 1st February 2020
Mitchell Carney is a practicing special interest sports and musculoskeletal physiotherapist, completing a Masters of Veterinary Physiotherapy through the University of Liverpool in the UK. Mitchell is a Doctor of Physiotherapy, and holds a Bachelor of Exercise Science and Rehabilitation, educated in biomechanics, movement assessment, injury prevention, exercise prescription and rehabilitation of both humans and animals.
Involving the past several years Mitchell has worked within multiple sporting disciplines including elite and Olympic level athletes, and consulted with professional breeding stables and veterinarians for equine physiotherapy.
Mitchell is most interested in utilising his animal physiotherapy knowledge, expertise and higher education to enhance the welfare and nature of horses whether they are top sporting athletes, or farmyard pets.
Utilising CLM Equine as a facility to hold clinic days, Mitchell will be available for physical assessment, treatment and exercise prescription for your equine athlete. Physiotherapy is a great way to improve your horses performance by adding specific low impact exercises to strengthen particularly weak areas and improve suppleness and flexibility.
Mitchell also works closely with veterinarians to aid in recovery and rehabilitation from accident or injury.
CLM Equine will run this clinic on the 1st February where initial consultations will be $140 and revisit consultations $100
Please contact CLM Equine for bookings via DM or email –
CLMEquine@icloud.com
All other enquiries can be directed to Craig via DM, email or 0413411746
Note: All lameness concerns need to be assessed and diagnosed by at veterinarian before being referred to ECH Physiotherapy. If your unsure about your horse soundness please don't hesitate to contact CLM Equine or ECH Physiotherapy for guidance.