CLM Equine is a boutique Equestrian Sports farm located in the picturesque Scenic Rim suburb of Boyland. Established in 2015, we started out running agistment and training services but have moved more towards training riders and horse owners to be able to work with their own horses. We have recently purchased our very own property to operate from and look forward to build the business further as we shape the future of CLM Equine here.
Owned and operated by Craig Lucas and Lee Shegog, our focus in Equestrian Sports lies with Dressage and Team Roping disciplines.
Craig Lucas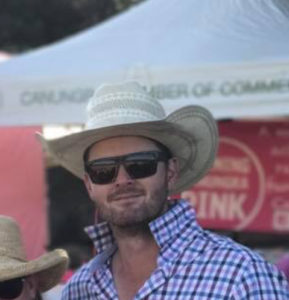 Craig currently trains and competes on his two warmblood horses in Dressage. He is working towards the lower grades of FEI this year and he is the main coach of CLM Equine. Having a lifetime of experience in several different equestrian disciplines, Craig brings a unique coaching style when sharing his knowledge with his students.  Also seeing to the daily running of the property and managing the horse husbandry side of the business, Craig's experience and knowledge comes from many years working as an equine vet nurse in some of the worlds top equine veterinary clinics.
Lee Shegog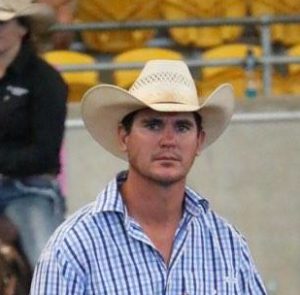 Lee competes at the other end of the scale in Rodeo where he and his two quarter horses are regularly bringing home prize money! Growing up on stations and on the rodeo circuit one might say its in his blood, Lee also has a wealth of knowledge and experience in horse based entertainment having been involved with performance shows such as The Australian Outback Spectacular, Ben Hur arena Spectacular and the opening ceremony for the World Indoor and Martial Arts Games in Ashgabat. Lee also coaches roping and barrel racing lessons for those looking for a start in the sport.
With only an hours travel time from both Brisbane and the Gold Coast, CLM Equine is ideally located in a very horse active pocket of south east Queensland. There are multiple riding clubs on offer of varying disciplines, so agisters and students are spoilt for choice when it comes to taking their horses out.
Together Craig and Lee are working to offer a service for riders to learn and experience their horse where they feel comfortable and safe. Their ultimate goal is to build their property into a place where clients feel "at home" with their horse wether they are agisting or simply visiting for lessons.